Tanium
Tanium is a late-stage cybersecurity startup with ten different product modules it sells to large enterprise customers. I supported several: Asset, Assurance, Discover, Enforce, Impact, Prevent, and Threat Response.
Platform
Design consistency with a fully remote UX team requires collaboration, communication, and detailed execution. The screens and interactions below demonstrate platform navigation, sticky headers, data grid filtering, drag-and-drop interactions, tooltips, and user guides.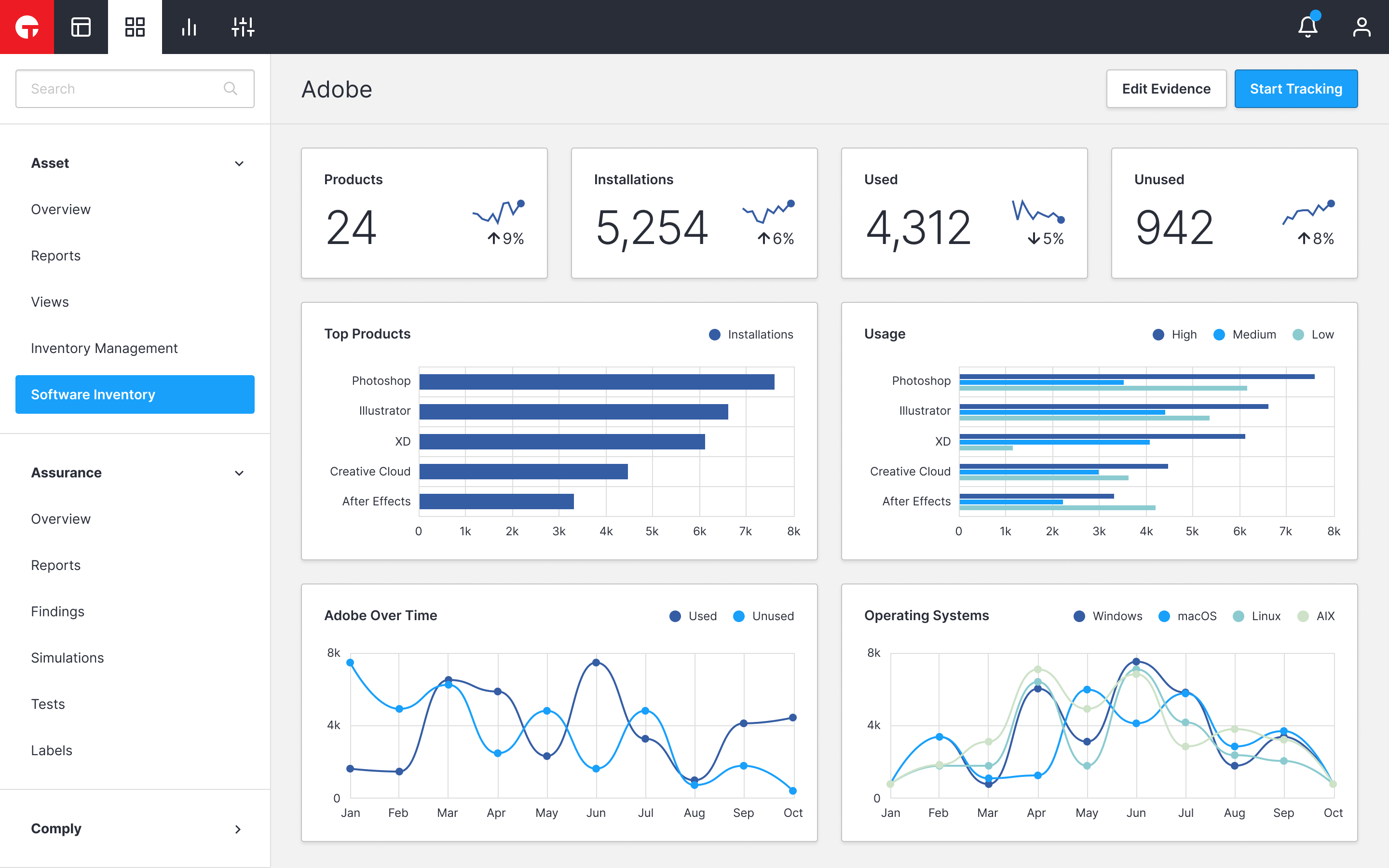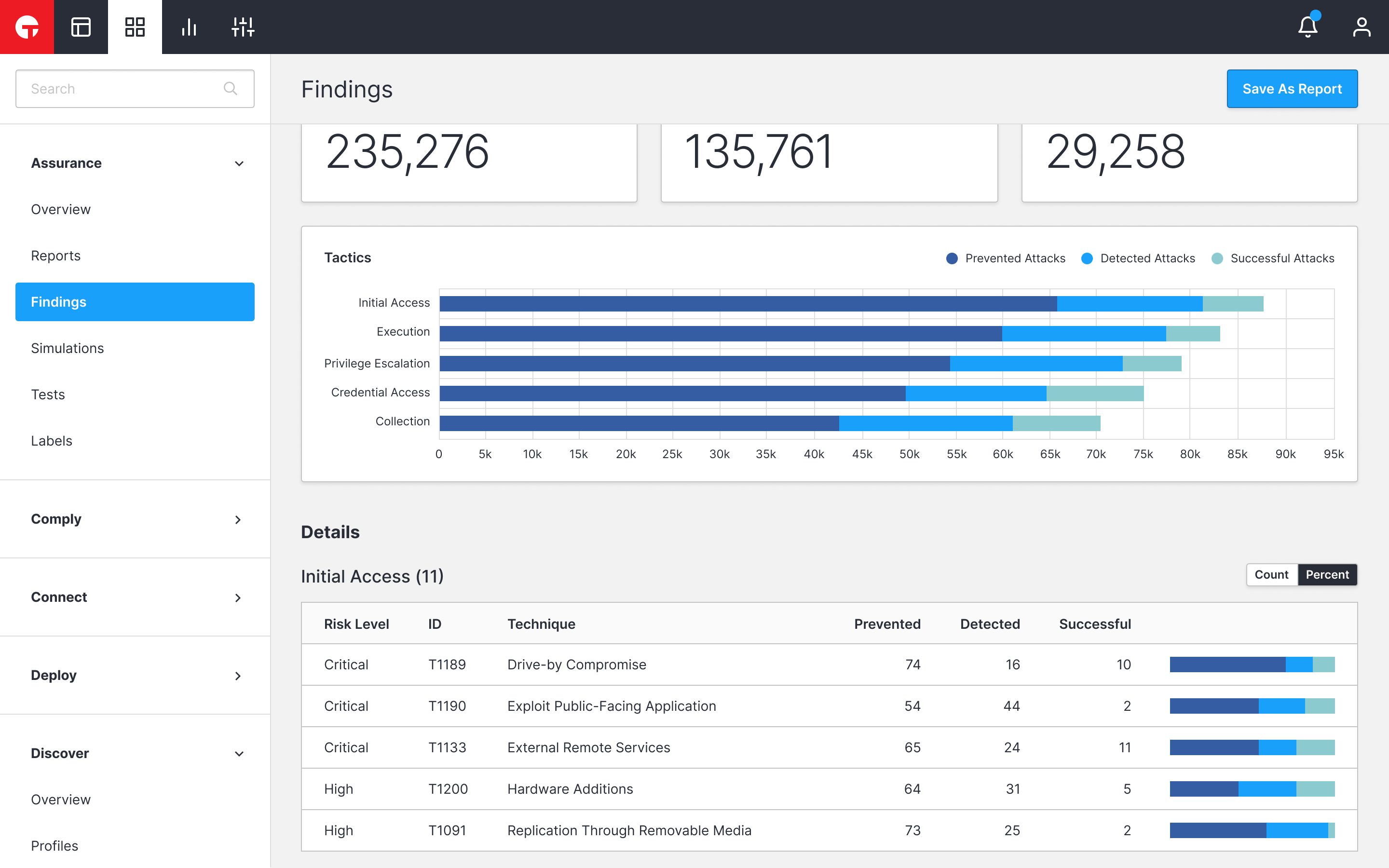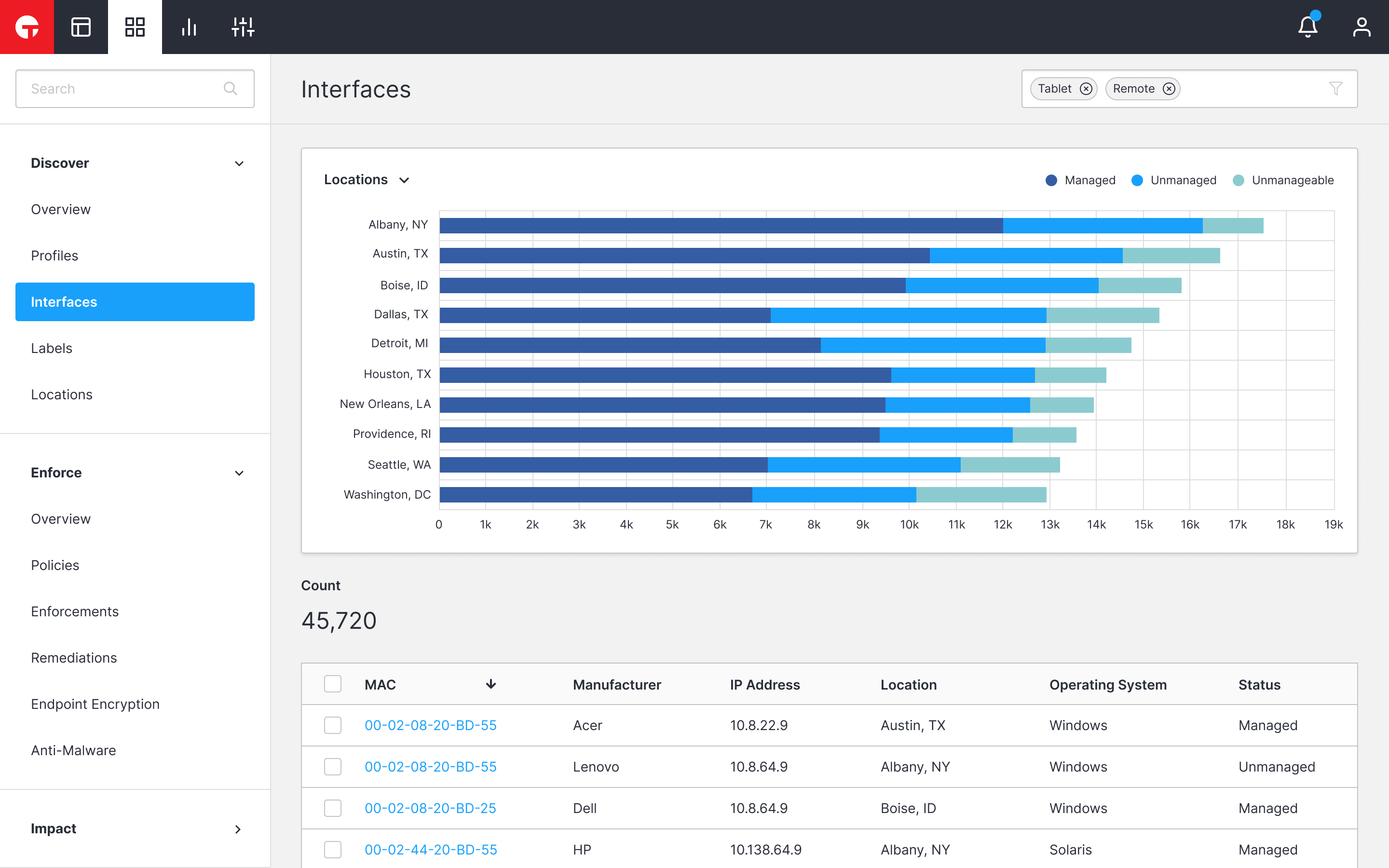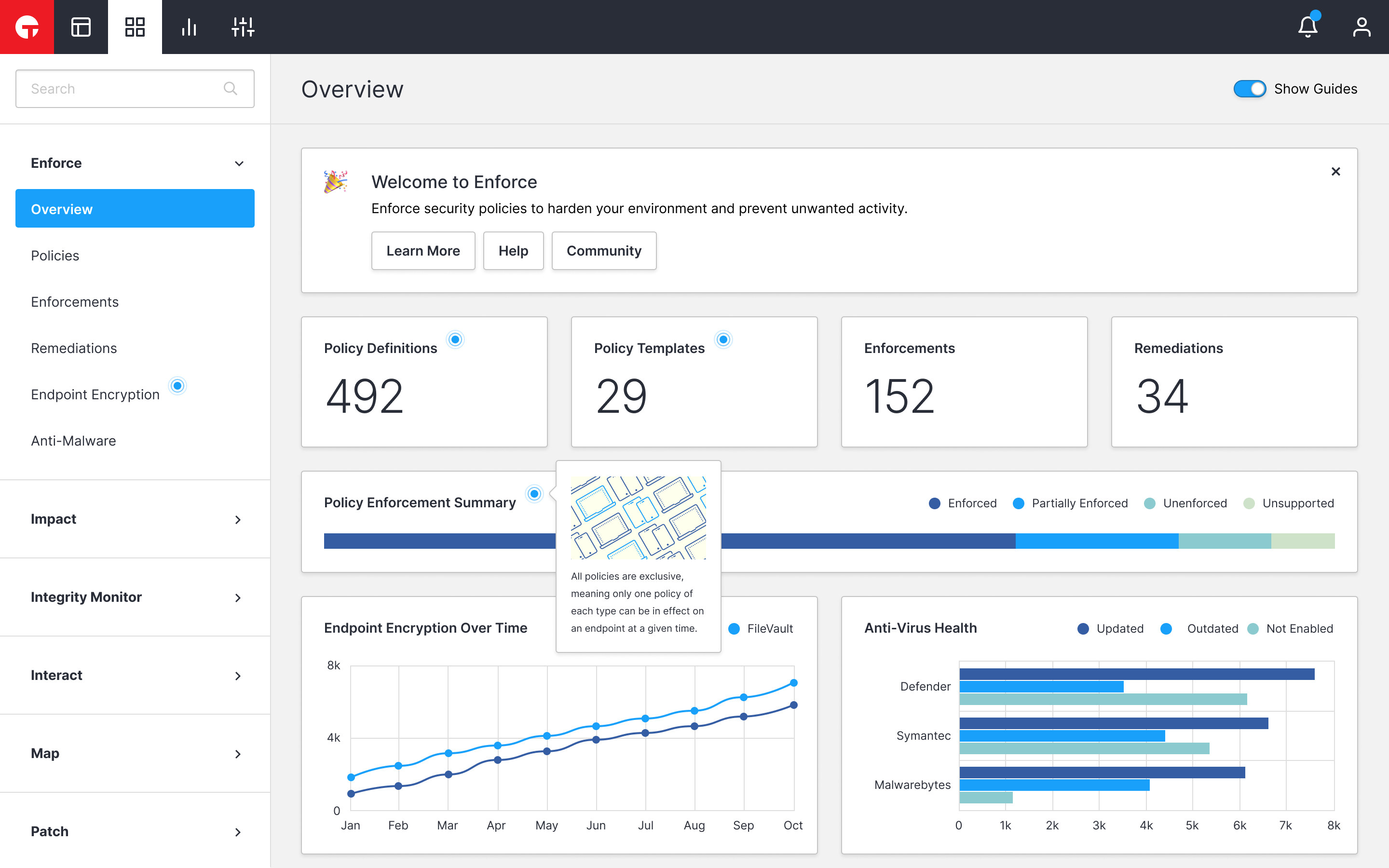 Threat Response
With Threat Response, Tanium's fully integrated security module, users can monitor endpoints for suspicious activity, investigate compromised machines, and remediate incidents from one platform.
Despite being Tanium's most powerful application, Threat Response needed help to retain its share of a cybersecurity domain crowded with disruption and competition. Customers cited the following issues with Tanium Threat Response: unclear next steps while navigating the module and difficulty collecting evidence for investigations.
I created two information architecture-based card sort activities to remediate this, leading to several user flow improvements. We then conducted an extensive research study around alerts and investigations, including eight interviewees sitting for two-hour sessions each. The results led to a more informed long-term strategy for our engineering team.