Background
Sometimes a company creates a product to satisfy market need. Sometimes a company creates a product to showcase its latest technology. SAS Aristotle is an example of the latter. SAS developed its own Natural Language Processing technology and Aristotle was meant to showcase its power.
Users could create data-centric stories by uploading data, learning interesting things about it, and supplementing their story with text and images. The NLP technology would allow users to ask or type questions about their data with "natural" (normal, everyday) language.
Aristotle was a very cool idea but it didn't go very far. There were too many politics involved and not enough momentum for it to survive.
While Aristotle started as a web application, I have envisioned it here as a mobile application with a social media slant. If you create interesting stories, then I might "like" them, comment on them, and follow you as a result.
Prototypes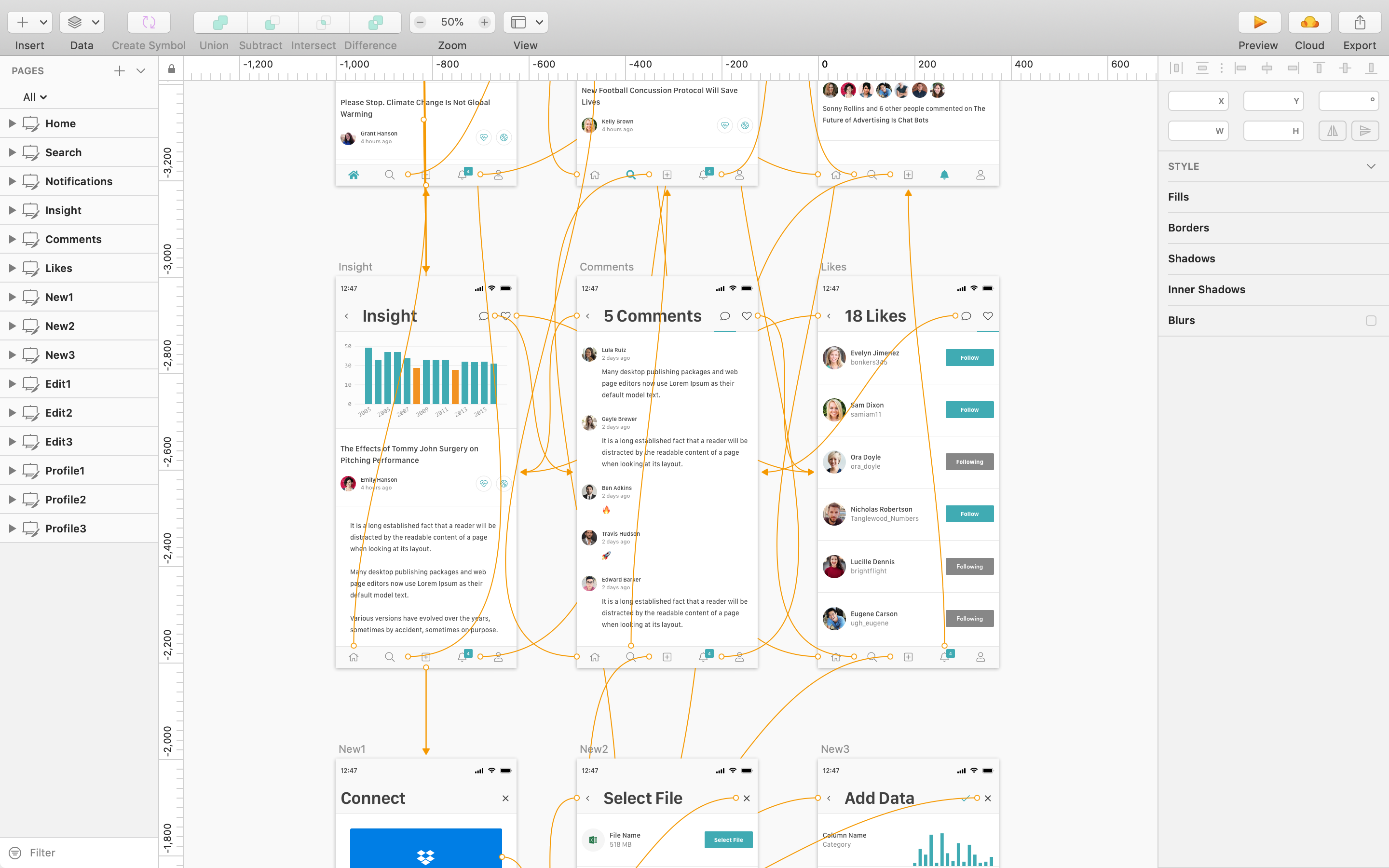 View Prototype
Screens